"

Soft, dreamy Byrds pop with honest voices devoid of any hip affectation. Teenage Fanclub stripped of their fuzz pedals (though there are exceptions & surprises throughout). A good album top to bottom, as an album should be."
— Mick Davis (The Novaks, Thin Love) on the album "Pleasure in the Pathless Woods"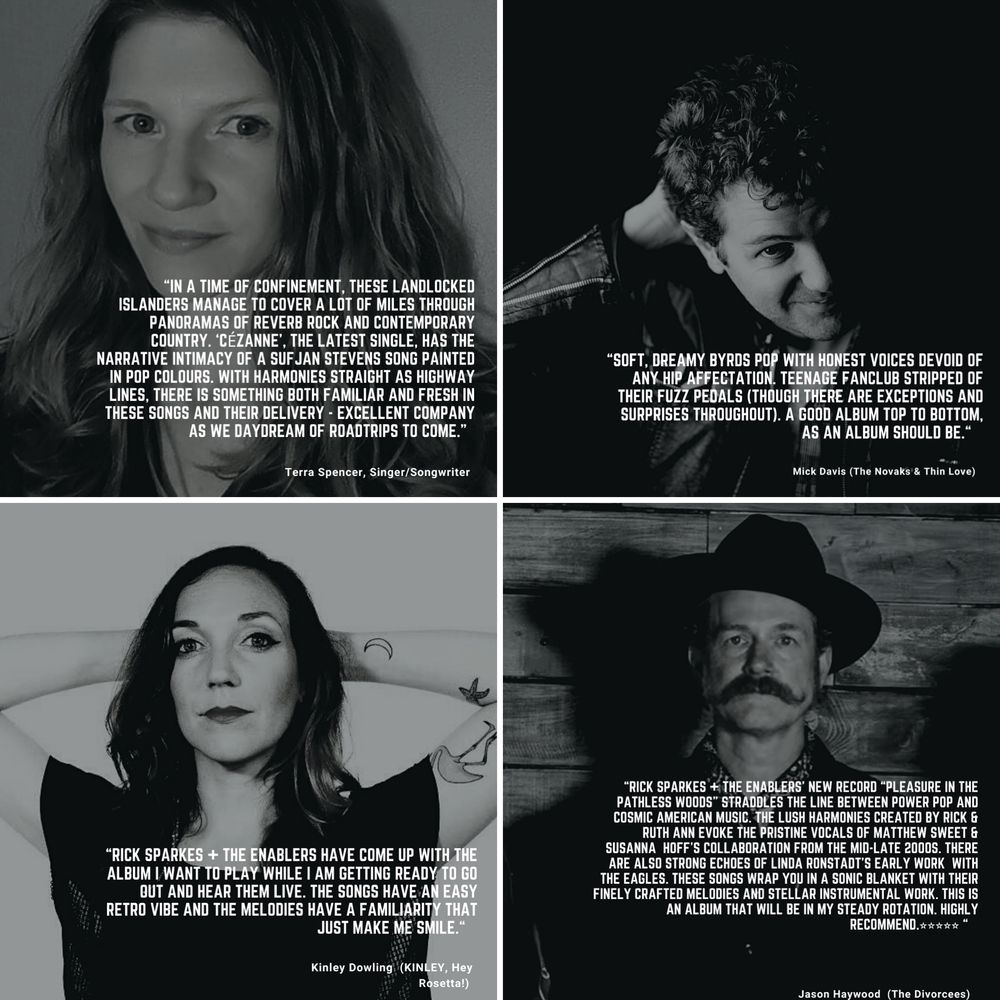 "Pleasure in the Pathless Woods" Peer Reviews
Introduction
Rick Sparkes + The Enablers are a dynamic collective of musicians who seamlessly blend melody, harmony, and poetry into a sound that is unique to them. Sparkes is an award winning Canadian writer and multi-genre musician whose songs have been featured on radio stations across the country. On September 25, 2018, the band released their first full-length album, The Trouble with the Light.  The song "Love for Rainy Days" from the album earned Rick a nomination for the coveted SOCAN Songwriter of the Year Award at the 2020 Music PEI Awards alongside Dennis Ellsworth, Irish Mythen, Andrew Waite, and Tara MacLean. The band's second full-length album, Pleasure in the Pathless Woods, was released on March 18, 2021, and it not only won the 2022 Music PEI Award for Group Recording of the Year and a 2022 City of Summerside Cultural Award, but it was also nominated for Group Recording OTY at the 2022 East Coast Music Awards (ECMAs). 
Press Photos